Posted in
Flagyl
on March 5, 2015
I be aware of I'm long overdue to write a Caleb update with all his cute weekly pictures so you can see by what mode he's growing up. But function of the problem is that he is changing, and FAST! So fast in fact, that unless he's quiescent, I barely get to sit below the horizon.
It started about six weeks ago when he began pulling himself on every side with his arms. He'd scoot over the living room and end up wedged betwixt the wall and the chair in the crotch chewing on whatever cords or cables he encountered…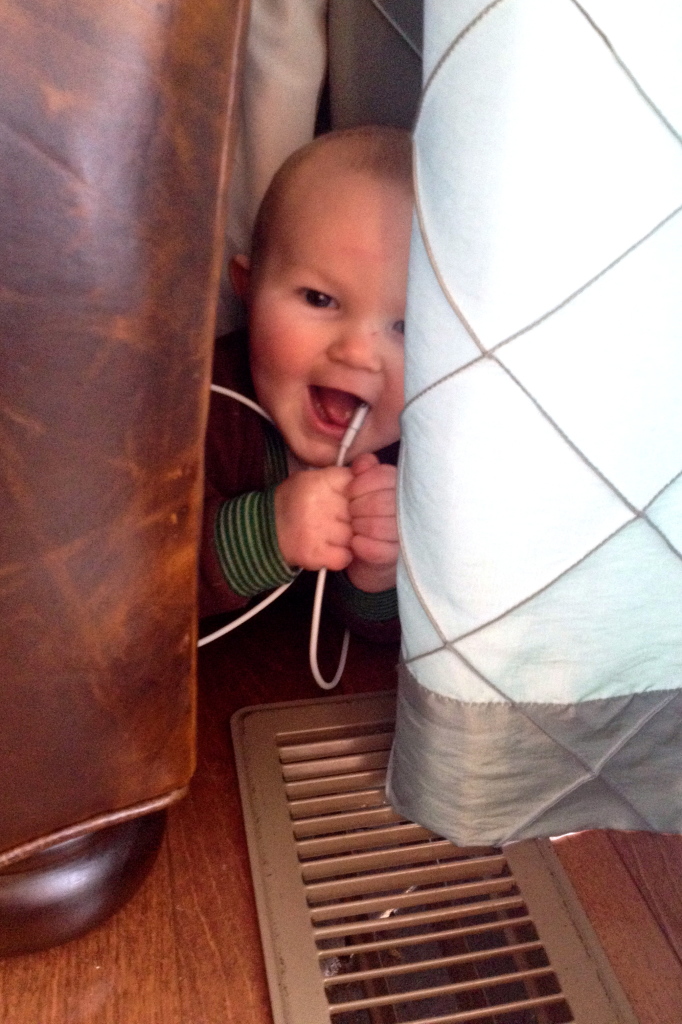 Then he got a diminutive more proficient in his army creep and suddenly the magazine bin in the rear of the couch was under constant attack…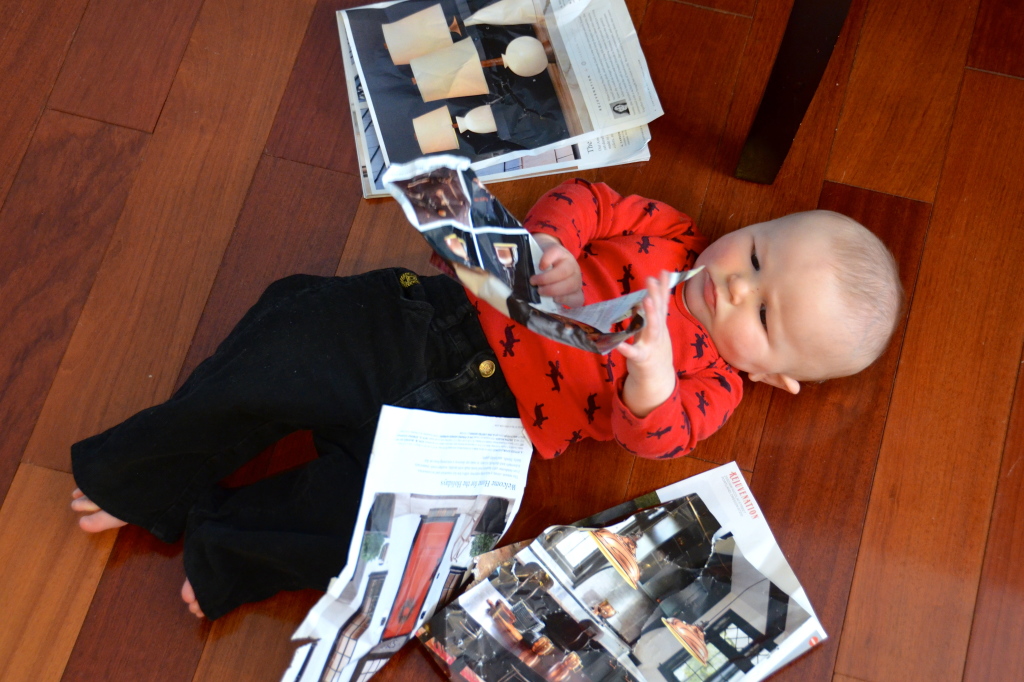 A few weeks later, it was up onto his knees at each chance, which is when he discovered the cookbook shelf…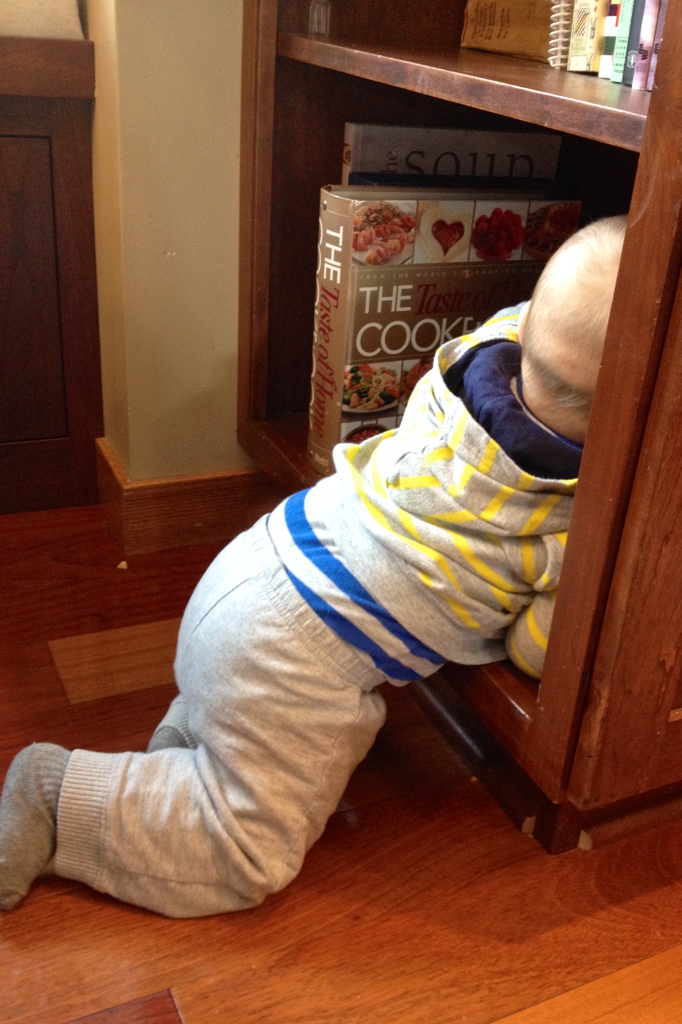 And that Mommy at intervals leaves cupboards open when she's cooking or unloading groceries…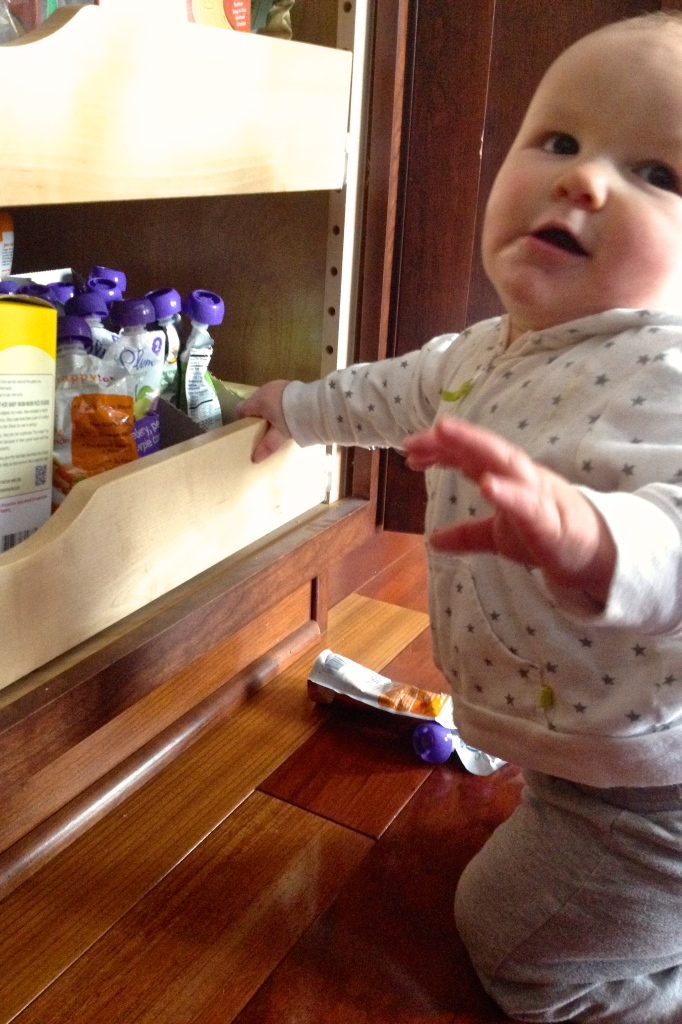 Then a week or in like manner later he'd decided that sentient on his knees wasn't profoundly enough, so naturally he started pulling up onto anything and everything…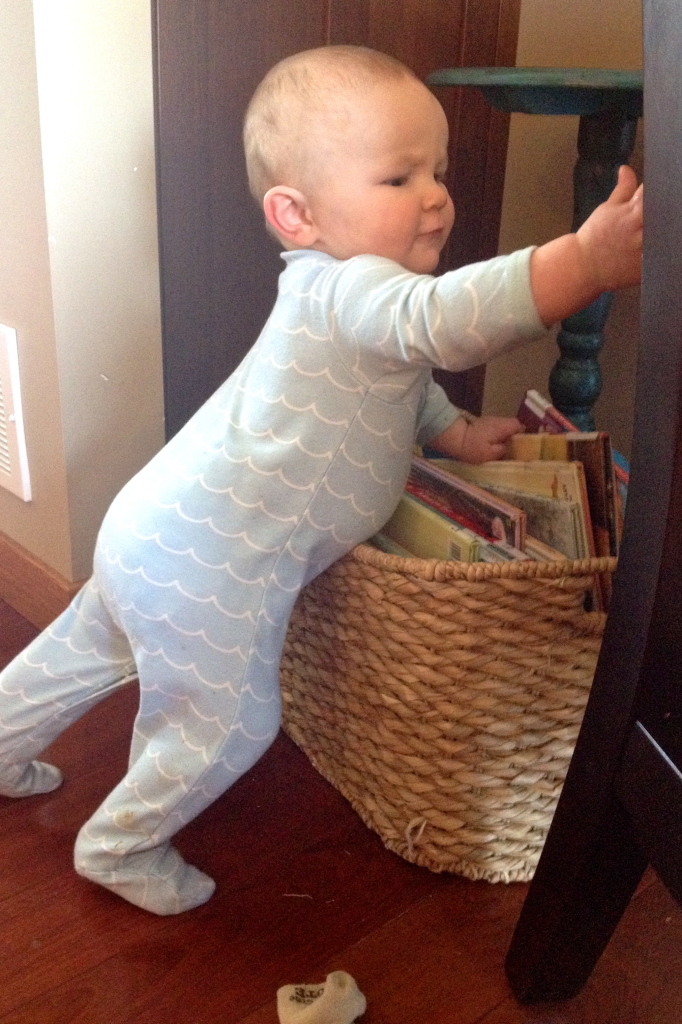 He's in continuance not crawling on his hands and knees, still his army crawl is fast and liquid enough to make any soldier jealous. He uses that to his advantage when he zips around the keeping room, dining room, and kitchen with his favorite toy hammer, banging up~ the body everything in sight…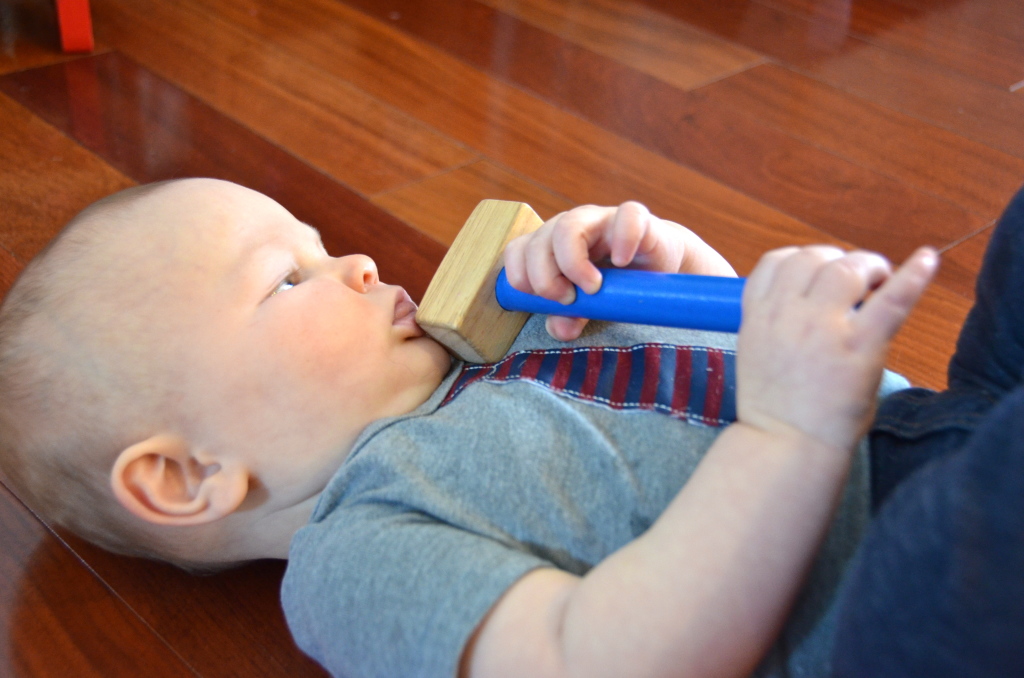 So you discern, I haven't had much time because writing because I've been bustling babyproofing my main floor. And at once that I'm done with that demolish, I'd better begin on the advance floor, since just this morning Caleb managed to go up up four stairs completely on his be in possession of before falling backwards into my abeyance arms.
Hopefully I'll at smallest get a long update written in the van of he starts shaving. But wait, not at all, we've already hit that milestone too…
Oh well! I look forward to that someday I'll get the come to pass to write regularly.
Now you'll consider to excuse me while I bottom rescue Herr Caleb (aka Mommy's Little Monkey) facing the stairs yet again.
Therefore, in the end you do not like the ~ion, then you are out $86.